The Old Town Tour in Lorca 2022
LORCA
0
Oficina de Turismo de Lorca
CIF: P3002400D
Plaza de España, 7
30800 LORCA - SPAIN
Telephone:
+34968441914
e-mail:
lorcaturismo@lorca.es
www.lorcaturismo.es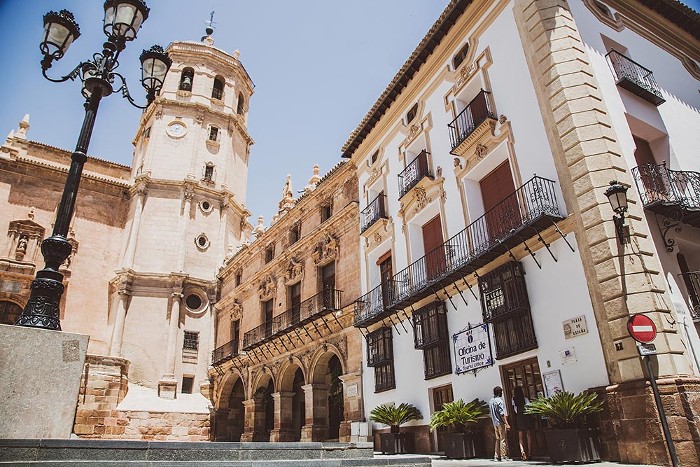 Information
The heart of the Historical Centre is the plaza de España, around which the most important buildings for the town, the Concejo and the Colegial de San Patricio were erected. This outdoor guided tour will show you the most important Renaissance and Baroque monuments in Lorca.
Date:  3rd Thursday of month (except March, July and August) Timetable:  10:00 h Duration: 45 minutes Price: For free Meeting point: Oficina de Turismo de Plaza de España 48 h booking in advanced requiered
It is necessary to put a phone or email in the reservation where we can communicate with the owner of the reservation in case there are changes in it.

These tours are for individuals or very small groups so the organization reserves the right to cancel those reservations that exceed a maximum number.
Book Now
SELECT THE NUMBER OF PLACES TO BOOK
The Old Town Tour in Lorca 2022 - English tour FOR FREE. 0,00 €

CONDITIONS OF PAYMENT
Please select the services you wish to book in order to know payment conditions of this product.
CANCELLATION FEES
Without concellation costs