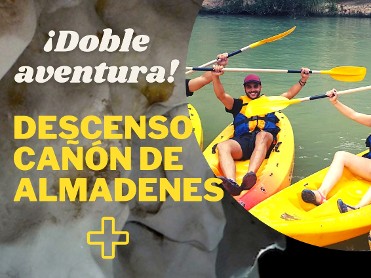 RAFTING ALMADENES AND VISIT CUEVA DEL PUERTO
Calasparra
Para comenzar con el paquete multiaventura, se realiza el descenso por
el río Segura que transcurre en el Espacio Natural Protegido Cañón de
Almadenes. En esta actividad, el descenso se realiza a ...
Ofrecido por: QALAT NATURALEZA Y AVENTURA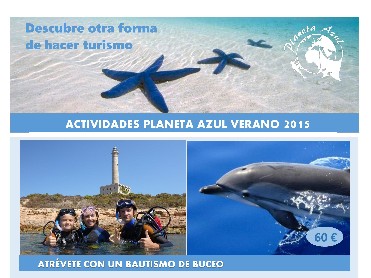 DISCOVER SCUBA DIVING
Cabo de Palos (La Manga del Mar Menor)
Immerse yourself underwater for the first time with the company of our
diving instructors, and discover the fascinating underwater life of Cabo de
Palos in an experience not easily forgettable.

The ...
Ofrecido por: CENTRO DE PLANETA AZUL