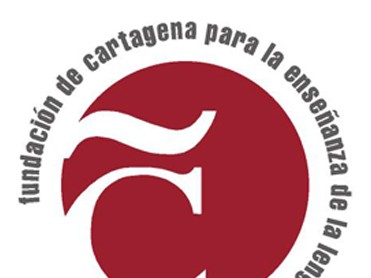 CARTAGENA
Calle Jara, 28, Palacio Molina
30201 CARTAGENA
Funcarele is an educational and cultural centre located in Palacio Molina -Molina Palace- within Cartagena`s historic downtown area. Its founder members are Universidad Politécnica, Cartagena`s City Council, Cajamurcia Foundation and Cartagena`s International Language Institute.
Our aim is to make the Spanish language and culture as readily available as possible to all those interested. We offer a variety of quality courses and services as well as a highly professional team. Our courses are certified by the prestigious Instituto Cervantes.
Brochure
(1900 Kb)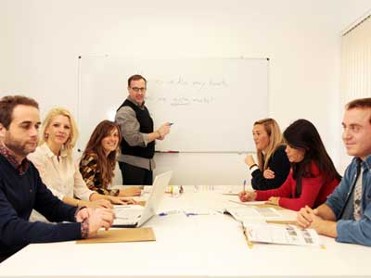 MURCIA
C/ Cartagena 4, Entlo. Dcha.
30002 MURCIA
Cervantes College is a language school located in Murcia city. Our aim is for our students to get involved in the local culture and city life while easily learning Spanish and practicing it in their daily lives. Spanish lessons are the necessary support to reach this target and we do it using a very practical approach. For example, a teacher will help students with with any specific doubts that they may have when it comes to writing, grammar or speaking. Teachers will also give tips on how to overcome any language difficulties and use of the Spanish language in new situations. All in all, the idea of learning by doing.

We are committed to provide excellence and the highest quality learning. We firmly believe this is the only way for our students to reach the necessary language skills to become fluent in Spanish and reach your academic, professional or personal targets. 

Unlike other languages schools, our activities are not just organized for our foreign students. We want our students to get involved in local activities, groups and clubs that already exist. Practice is the best way to learn a language, talking to other people, making new friends, having fun.... Let us know what you like to do and we will find the perfect program for you! Our philosophy: a nice and welcoming environment where you feel at home. We want you to get the most out of your stay by learning and having fun, we want you to feel at home in the city!

  We firmly believe in sustainability, environmental friendliness and quality. We have an environmentally friendly philosophy and the proof is in the pudding: most of the materials and furniture in our schools are recycled, during the day the school is bathed in natural light and in the evenings we use energy-saving bulbs¿ Cervantes College premises are perfectly addapted and accesible for ALL our student to feel comfortable whatever their needs are. We provide as well accommodation and organize sports and outdoors activities for students with disabilities.

MURCIA
Calle Enrique Villar 13
30008 MURCIA
Welcome to IH de Murcia, as our students write in their reviews, "the best smallest Spanish school on the Mediterranean coast". We are the first and up to date the only specialist in teaching Spanish language in Murcia with experience for over 11 years.

All Spanish schools offer something obvious: high quality courses, experienced teachers, the opportunity of enjoying life as Spanish people do... So do we, but we add two magic ingredients: experiences & fun. And because we are specialists in what we do, we do it well!

Our students come to Murcia searching for an unforgettable life experience, an excellent small language school and great sunny weather all year round. You will not encounter overcrowded British resorts like Alicante, unsafe and big cities like Malaga or Valencia. Neither will you be spoken to in other languages like Catalan in Barcelona.

Nevertheless, if you are looking for that, Instituto Hispánico de Murcia is more than happy to recommend some other language schools!