CALASPARRA
VISITA MUSEO ARQUEOLÓGICO DE CALASPARRA
1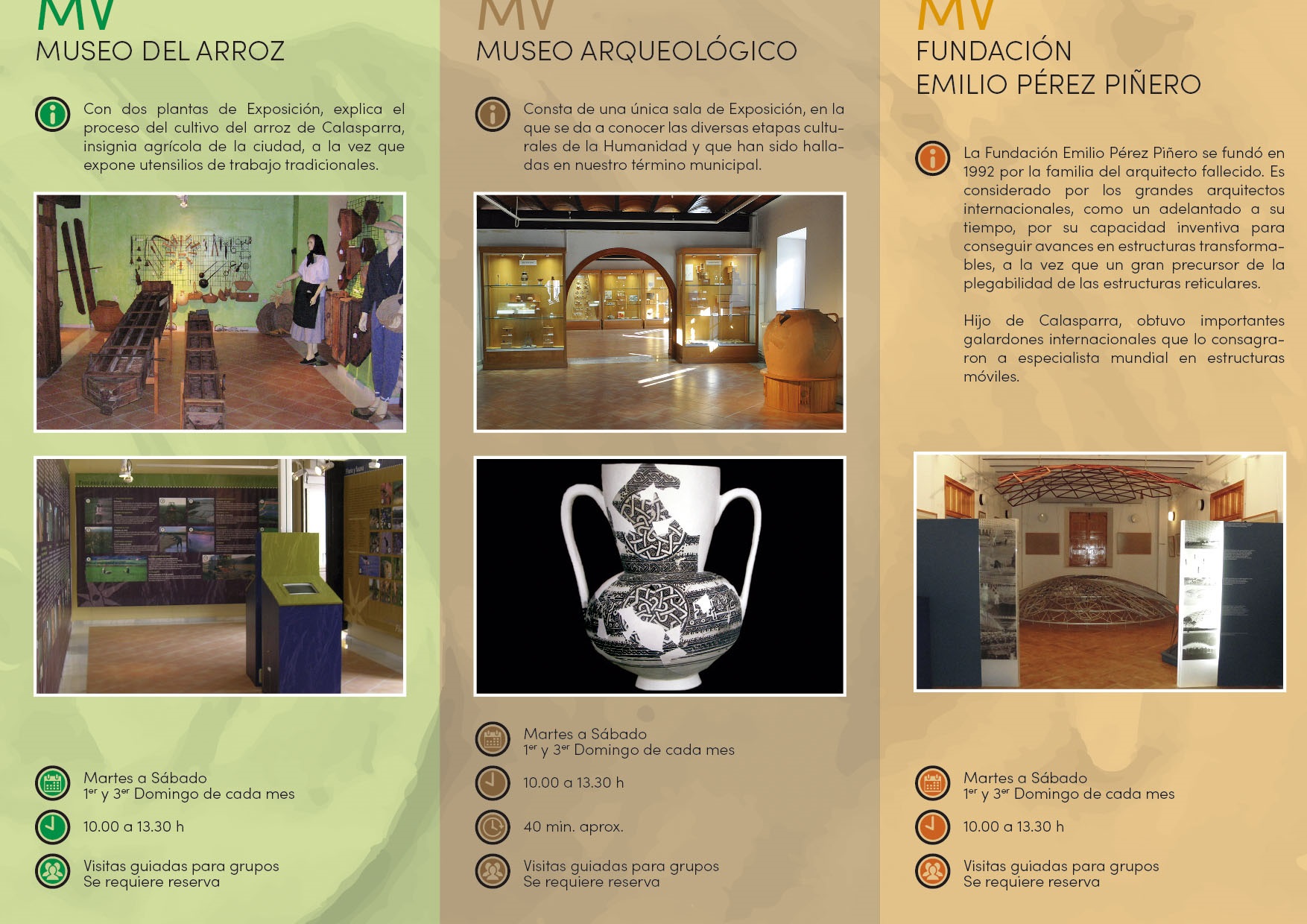 ACTIVITY INFORMATION
El Museo Arqueológico recientemente se ha instalado en el Museo de la Villa de Calasparra, en el Edifico Casa Granero. Consta de una única sala de Exposición, en la que se da a conocer ls diversas etapas culturales de la Humanidad y que han sido halladas en nuestro término municipal.
Abierto de Martes a Sábado de 10.00 a 13.30h
Y el 1º y 3º Domingo de cada mes.
Las visitas se realzian guiadas para grupos de 8 personas en adelante.
SELECT THE NUMBER OF PLACES TO BOOK
Visita Museo Arqueológico de Calasparra - 1¤ por persona. Oficina de Turismo 1,00 €
CANCELLATION FEES
Without concellation costs
CONDITIONS OF PAYMENT
Please select the services you wish to book in order to know payment conditions of this product.
Despues de reservar e ir hasta Calasparra con niños pequeños, la oficina de turismo y el museo arqueologico estaban cerrados en horario de visita. Fuimos al Ayuntamiento para aclararlo y nos remitieron a la Concejal de Turismo, que tampoco estaba en su despacho y lo tenia cerrado a las 12 de la mañana ( nos indicaron que debia estar en el ). Ademas de un calor horrible y con niños pequeños. Nuestra satisfacion, logicamente es negativa.
TODO. Nada publicado en la web de turismo de porque eataba cerrado ( que miramos antes de salir de viaje para alli) y ni un cartel en la puerta de la oficina de turismo ni del arqueologico. La atencion al turismo nula. Hablar de Calasparra....
Valorado por Henar el 19/07/2019