CEHEGÍN
SEÑORÍO EN CEHEGÍN. PALACIOS BARROCOS
2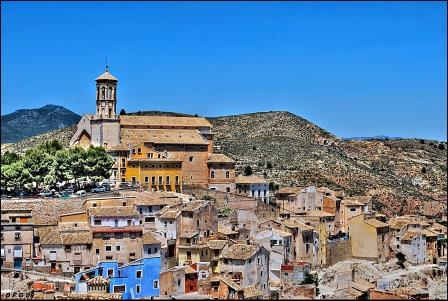 INFORMACIÓN DE LA ACTIVIDAD
La visita comienza en el Casco Antiguo. Casas
señoriales (Casa Jaspe), palacetes (Palacio de los Fajardo), escudos nobiliarios (Calle Mayor blasonada), todo en un enclave único.
Finalmente terminamos en la Escuela del Vino en el Palacio de la Tercia
degustando nuestro magnífico vino D.O. Bullas
Si por razones climatológicas o por causas
ajenas a la Oficina de Turismo se cancelara el evento, se avisará con
suficiente antelación a todas las personas que efectuaron la reserva. Se
recomienda calzado cómodo.
SELECCIONE EL NÚMERO DE PLAZAS A RESERVAR
Señorío en Cehegín. Palacios Barrocos - Visita guiada. 2 horas. Salida 11:30 desde la Plaza del Castillo en el Casco Antiguo de Cehegín. Inscripción por persona 0,00 €
CANCELLATION FEES
Without concellation costs
CONDITIONS OF PAYMENT
Please select the services you wish to book in order to know payment conditions of this product.
Magnífica ruta, el guía muy bueno
Incluiría una visita al interior de una de las casas señoriales
Muchisimas gracias por su valoración. Un saludo
Valorado por Manuel el 27/05/2019
Les agradezco por un tour excelente. El guía tenía mucho conocimiento del tema y fue muy amable. El tamaño del grupo y duración fue perfecto. Más corto no hubiera sido tan interesante para los que vienen de lejos.
Dar indicación donde parquear para ellos que no conozcan la zona.
Muchisimas gracias por su valoración Un saludo.
Valorado por Grace el 26/05/2019