CEHEGÍN
CEHEGÍN MEDIEVAL
0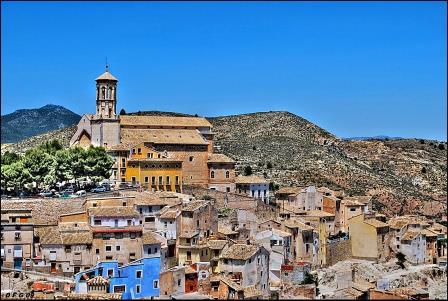 INFORMACIÓN DE LA ACTIVIDAD
Callejeo por el medievo ceheginero y las murallas del Castillo conociendo la Puerta de Canara, la Puerta de Caravaca y la Iglesia de Santa María Magdalena. Finalmente terminamos en la Escuela del Vino en el
Palacio de la Tercia degustando nuestro magnífico vino D.O. Bullas
Si por razones climatológicas o por causas
ajenas a la Oficina de Turismo se cancelara el evento, se avisará con
suficiente antelación a todas las personas que efectuaron la reserva. Se
recomienda calzado cómodo.

SELECCIONE EL NÚMERO DE PLAZAS A RESERVAR
Cehegín Medieval - Visita guiada. 2 horas. Salida 11:30 desde la Plaza del Castillo en el Cassco Antiguo. Inscripción por persona. 0,00 €
CANCELLATION FEES
Without concellation costs
CONDITIONS OF PAYMENT
Please select the services you wish to book in order to know payment conditions of this product.