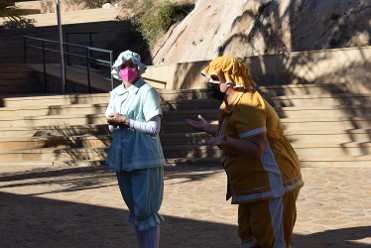 THEATRICAL VISIT IN SPANISH
Alhama de Murcia
Meeting point: Tourist Office (Avda.
Constitución, 9)

Dramatised and panoramic gtour in Spanish
through the old town of Alhama, whre historical figures such as the Marquis of
Los Vélez aor King ...
Ofrecido por: OFICINA DE TURISMO DE ALHAMA DE MURCIA
ROMAN FORUM DISTRICT
Cartagena
This product includes entry without guided tour  to the Roman site of the Barrio del Foro Romano Molinete. The Roman Forum District stands as one of the largest urban archaeological parks in ...
Ofrecido por: CARTAGENA PUERTO DE CULTURAS